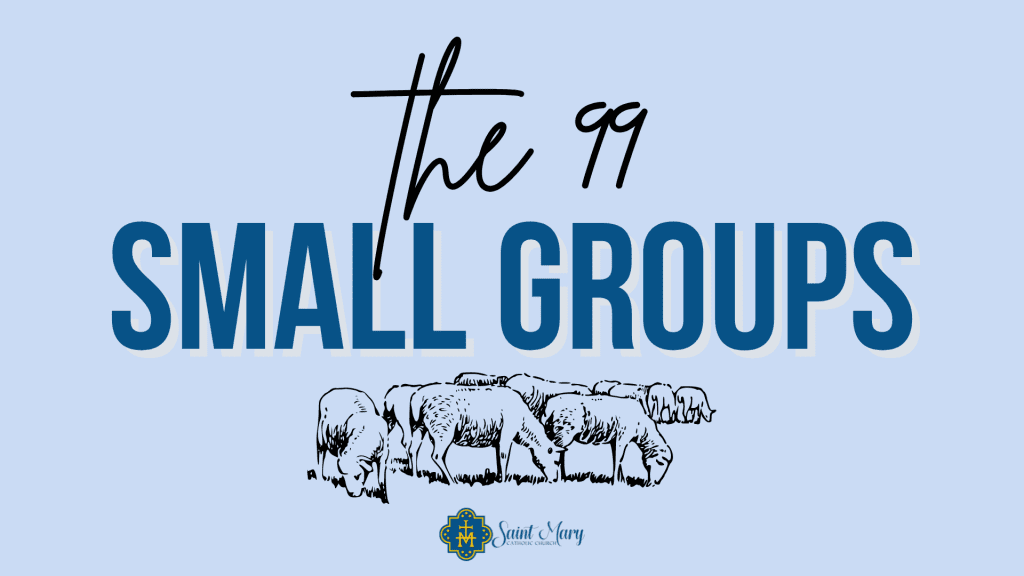 You are invited to be an active participant in the church through our small groups. These small groups will go through "The 99 Handbook" beginning the week of September 11th and ending with a celebration on November 9th.
When are small groups?
Small groups will meet starting the week of September 11th and go until November 9th. You will pick your preferred day and meeting time when you register and we will match you into groups.
I have a small group already. Can we join?
Yes, we just ask that all participants register (and put down the first and last name of the leader) so we have enough materials.
What if I did not attend The 99 Parish Mission?
Attendance at the parish mission is not a requirement to be a part of small groups. So come join us!