We are excited to announce that Saint Mary is launching Bible Study Small Groups for women!
This group is designed for women of all walks of life and we look forward to you joining us as we deepen our faith and form bonds of friendship! Our first study together will be focused on the Gospel of John and use the book Touching the Divine from a national Catholic ministry called Walking with Purpose.
When will the groups meet?
Small groups will begin in the fall and run through the school year. Groups will meet weekly at a time and place that your group chooses. Additionally, all women will gather one Saturday a month, beginning September 9th, from 8:30-10:00am in the Parish Life Center for fellowship and reflection at our Coffee Connect Talks. If you have a friend that you think might like to join, invite them to register with you or bring them with you to one of our Coffee Connect Talks.
---
Upcoming Dates:
Coffee Connect Talk #3 – Saturday, November 11th @ 8:30am
BREAK – Sunday, November 12th – Sunday, January 7th
Resume Lesson 11 the week of January 7th
Coffee Connect Talk #4 – Saturday, February 3rd @ 8:30am
---
Can you tell me a little about the study called Touching the Divine?
Touching the Divine Bible study (Second Edition) is a study focused on the many qualities of Jesus revealed through the Gospel of John. This study draws us into a deeper, loving relationship with Jesus as we reflect on His life and personality.
Saint John referred to himself as "the disciple whom Jesus loved." Through John's eyes, we learn how much Jesus deeply loves us, and how His love is the true satisfaction of our souls. Knowing Christ more intimately, as John did, will touch your heart and fill you with hope!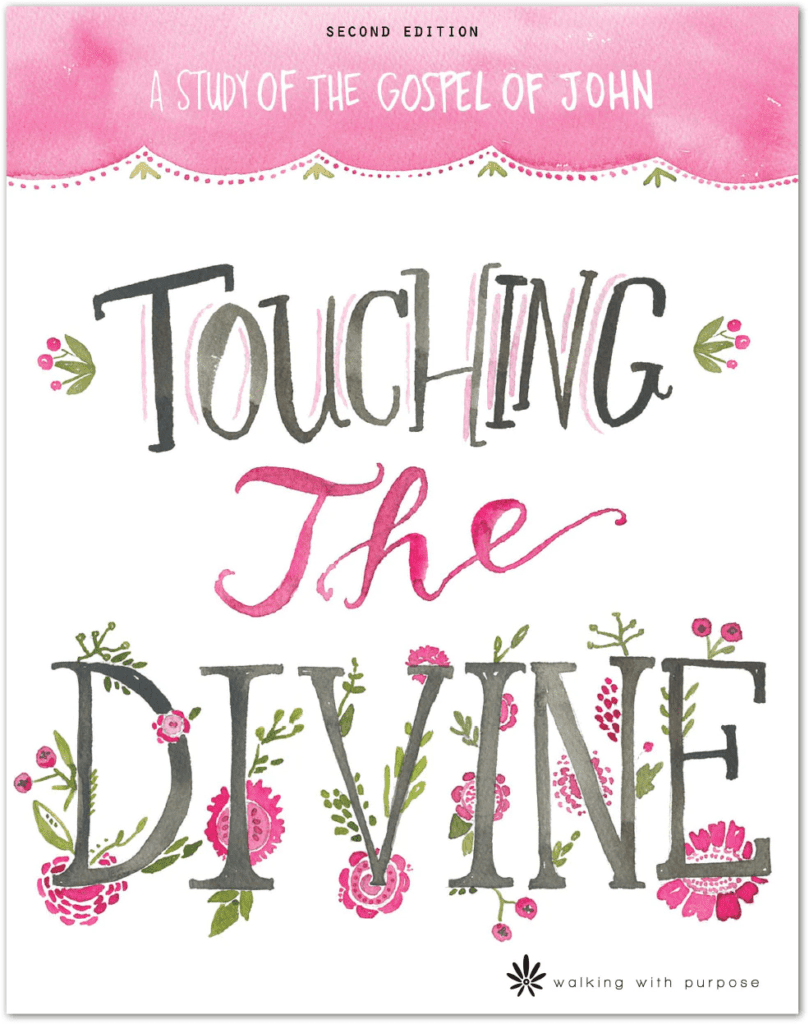 In this Study of the Gospel of John, learn about Christ's divine qualities:
Our source of fulfillment for all that we need
The ultimate gift giver
Our model of fidelity
Our redeemer and restorer
I already have a small group. Can we join?
Yes, we just ask that all participants register and include your facilitator's name on your form. Registration for group members is HERE.
Will childcare be available?
Yes, childcare will be available for the once-a-month Coffee Connect Talks on Saturdays from 8:30-10:00am.
Where can I purchase study materials?
The text for our first study will be available for purchase at a discounted price at the parish office or you may purchase them here. 
If you have any questions, please email us at wwp@saintmary.life.