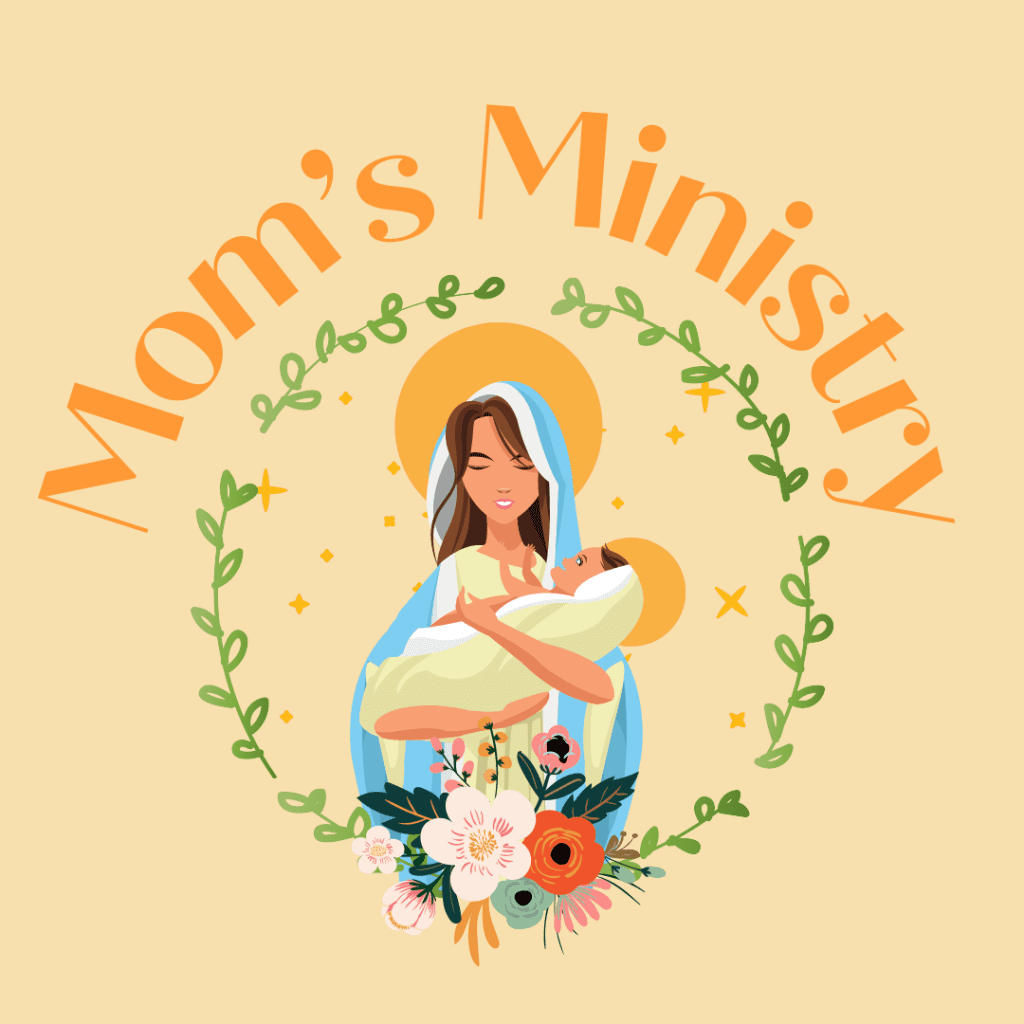 We are excited to be kicking-off our mom's ministry this year on the first Monday of the month! Invite all your friends with school-age or younger children.

Our first meeting is October 4th. We have two times to meet (choose one)!
Morning meeting from 9:00am – 11:30am in the PLC Cafe. Childcare will be provided starting at 8:45am in the Fr. Sherman Room (nursing babies welcome to join the meeting).
Evening Meeting for working moms from 6:30pm – 8:00pm in the PLC Youth Room. Childcare is not provided.

ONE THING WE ASK is for you & any friends to please RSVP to the Oct 4th meeting so we know how much food/supplies to buy… please send an email below
Thank you and we look forward to praying together soon!