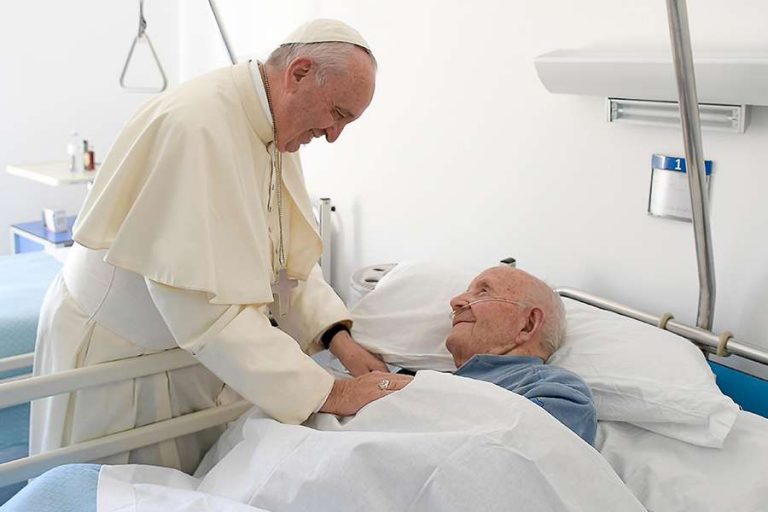 About the ministry:
Our ministry brings the Blessed Sacrament to those who are sick or unable to attend Mass. We make weekly visits to the homebound; we visit Nursing Homes and Assisted Living Facilities weekly; we visit Hospitals twice a week. This is a very rewarding ministry that spiritually enriches those we visit and the volunteers who serve.
To serve this ministry, we ask that members:
Are practicing Catholics
Desire to visit, pray and administer the Blessed Sacrament
Are willing and able to follow a regular schedule
Are able to be trained in our Diocesan Safe Environment workshops and are willing to be fingerprinted and have their backgrounds checked by law enforcement.
Ministry Schedule:
We have 3 home routes and 4 nursing home routes. Volunteers are assigned to a route and usually visit the same people.
Ministry Coordinator:
You can sign up for this ministry at any time by contacting its coordinator:
Deacon Mike Brown
Email: Please check the box below to send an email.