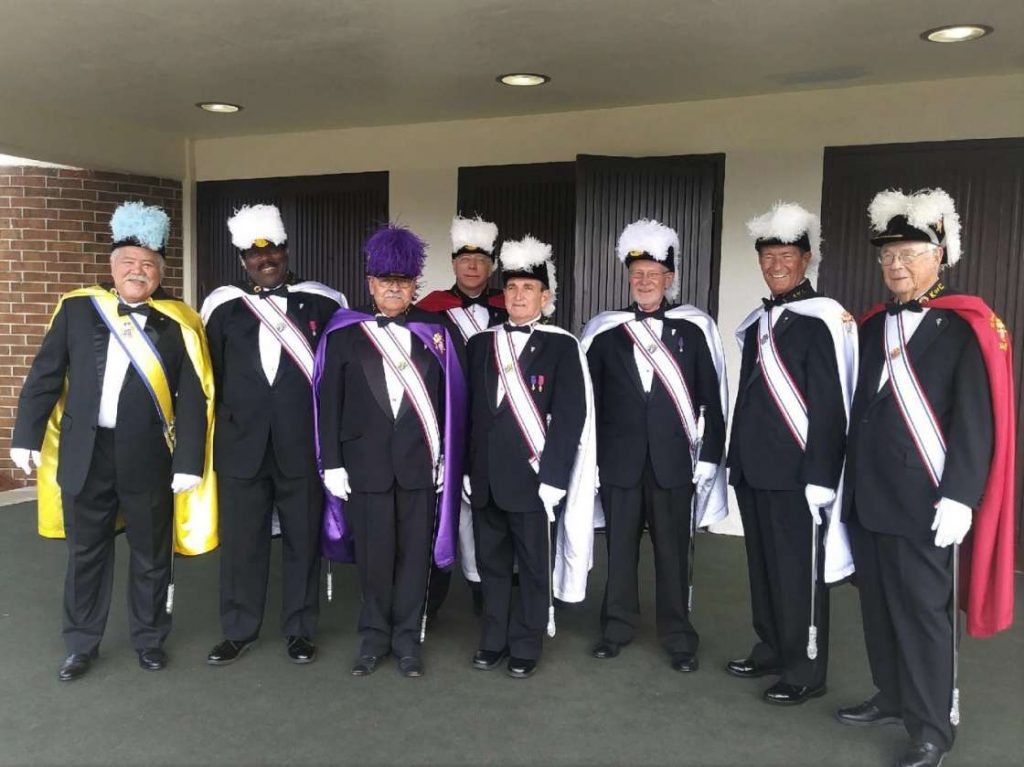 Thanks to the efforts of Father Michael J. McGivney, assistant pastor of Saint Mary's Church in New Haven and some of his parishioners, the Connecticut state legislature on March 29, 1882, officially chartered the Knights of Columbus as a fraternal benefit society. The Order is still true to its founding principles of charity, unity, and fraternity.
Saint Mary's Council #4444
The Knights of Columbus is the world's largest Catholic, Family, Fraternal, Service organization. Our guiding principles are Charity, Unity, Fraternity, and Patriotism and our rich history include many years of service to the local community, Catholic Church, families, and young people. As a member of the Knights of Columbus you and your family enjoy many benefits, including 12 free issues annually of the Columbia magazine, the world's largest Catholic family magazine, eligibility to join the Knights of Columbus top-ranked life insurance program and many more family and personal benefits.
Please call the parish office for contact information, 850-243-3742
---
Frank Caruso Scholarship information:
---
The Caruso scholarship is awarded annually to a parish student who exemplifies the requisite qualities and achievements and intends to matriculate at an accredited institution. The scholarship carries a value of $1,000 and is awarded during the second semester of the student's senior year of high school.
You can download information and application form below. You may submit your application packet to Saint Mary Director of Pastoral Ministries, Julie Anne Walker (or drop off at Parish office), no later than May 12, 2021. An evaluation committee will determine the winner and the winner will be announced.
K of C meeting nights are Wednesdays as follows:
Officers' Meeting, First Tuesday, 7:00 – 8:00 pm (PLC)
Business Meeting, Second Tuesday, 7:00 – 8:00 pm (PLC)
Assembly Meeting, Third Tuesday, 7:00 – 8:00 pm (PLC)
Columbians Meeting, Fourth Tuesday, 7:00 – 8:00 pm (Council Hall)
For more information on Council #4444 please see website here, www.kofc4444.com