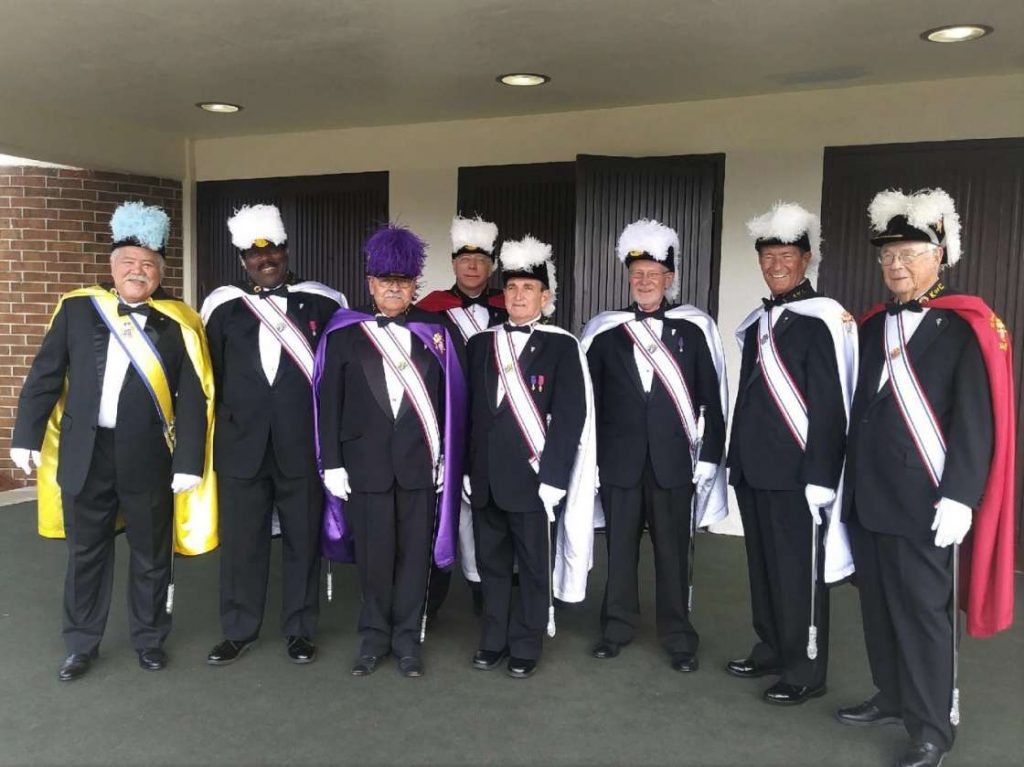 Thanks to the efforts of Father Michael J. McGivney, assistant pastor of Saint Mary's Church in New Haven and some of his parishioners, the Connecticut state legislature on March 29, 1882, officially chartered the Knights of Columbus as a fraternal benefit society. The Order is still true to its founding principles of charity, unity, and fraternity.
Saint Mary's Council #4444
The Knights of Columbus is the world's largest Catholic, Family, Fraternal, Service organization. Our guiding principles are Charity, Unity, Fraternity, and Patriotism and our rich history include many years of service to the local community, Catholic Church, families, and young people. As a member of the Knights of Columbus you and your family enjoy many benefits, including 12 free issues annually of the Columbia magazine, the world's largest Catholic family magazine, eligibility to join the Knights of Columbus top-ranked life insurance program and many more family and personal benefits.
Please call the parish office for contact information, 850-243-3742
---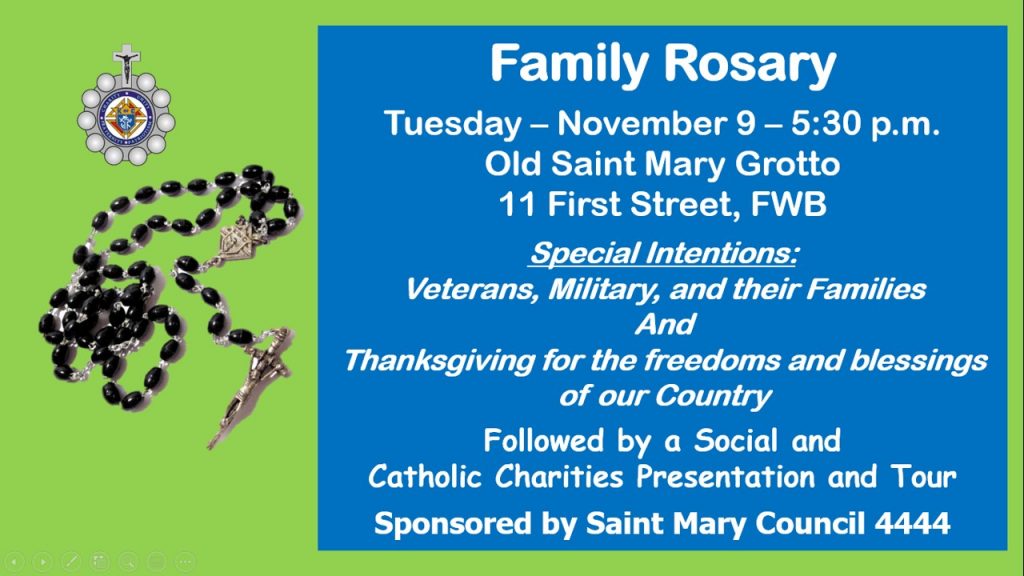 The next Family Rosary sponsored by the Saint Mary Council 4444 is Tuesday, November 9th at 5:30pm at the Old Saint Mary Grotto. This it is followed by a social (Pizza) and a presentation by Eva Wise on the programs provided by Catholic Charities and tour of their facility. The entire parish and anyone else interested are invited to come. The rosary at the Grotto is outside; so please bring your own chair and dress for the weather.
K of C meeting nights are Wednesdays as follows:
Officers' Meeting, First Tuesday, 7:00 – 8:00 pm (PLC)
Business Meeting, Second Tuesday, 7:00 – 8:00 pm (PLC)
Assembly Meeting, Third Tuesday, 7:00 – 8:00 pm (PLC)
Columbians Meeting, Fourth Tuesday, 7:00 – 8:00 pm (Council Hall)
For more information on Council #4444 please see website here, www.kofc4444.com