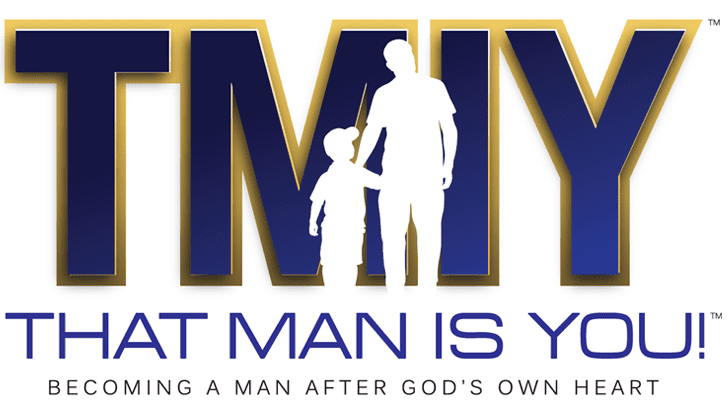 What is That Man Is You?
That Man is You! is an interactive men's program combining the best research from science with the teachings of the Catholic faith and the wisdom of the saints to develop the vision of a man fully alive. By honestly addressing the pressures and temptations that men face in our modern culture, TMIY! seeks to form men who are capable of transforming homes and society.
Organized around a central theme each year, this engaging content is delivered in 26 sessions, divided between fall and spring semesters.
Who is invited?
All adult men are invited. You don't have to be a parishioner to sign up. Friends and family members are welcome. Men can join and benefit from the program at any time. If you are not able to make it every week, come when you can.
When and where does TMIY take place?
Thursdays 6:30-8:00pm in the Saint Mary Parish Life Center starting September 14, 2023. For those with an ongoing scheduling conflict with Thursday nights, or will miss an in-person meeting, a virtual option is available on Saturday mornings with the same content as the previous Thursday.
Fall 2023/Spring 2024: Becoming a Man After God's Own Heart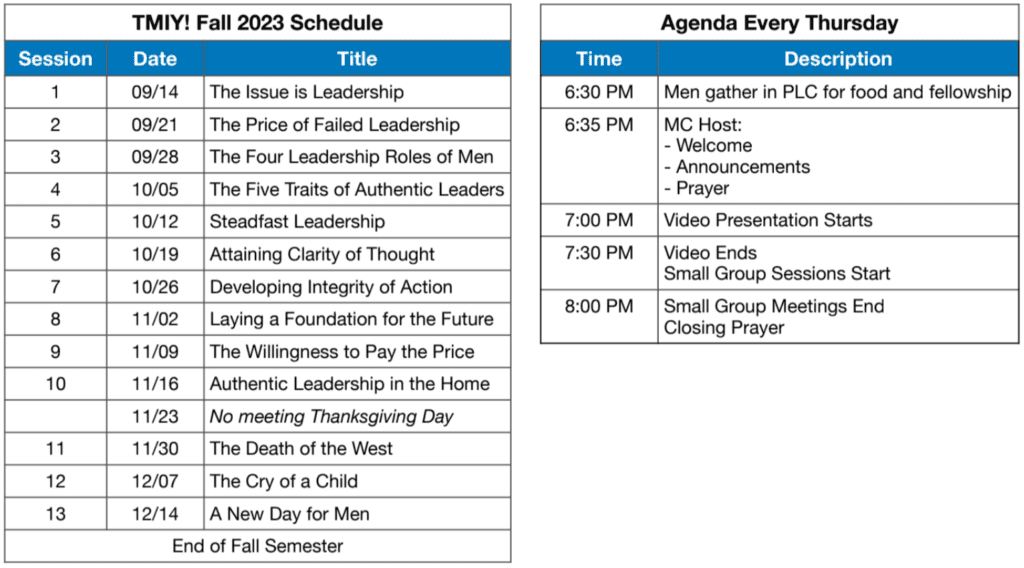 Additional information regarding the topics to be covered this year may be found at this
link: https://paradisusdei.org/that-man-is-you/
Please feel free to contact Everett Franklin or Nick Muir at tmiy@saintmary.life or call 850.243.3742 with any questions regarding the program.