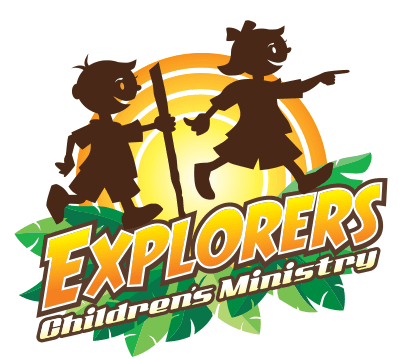 Bringing our littlest disciples to Christ!
---
Adventure Days
Adventure Days is our mini-VBS-style Catholic program for Kindergarten – 5th graders. We meet in the PLC after the 10am Mass twice a month. See flyer below for our fall schedule and be sure to register while you are here!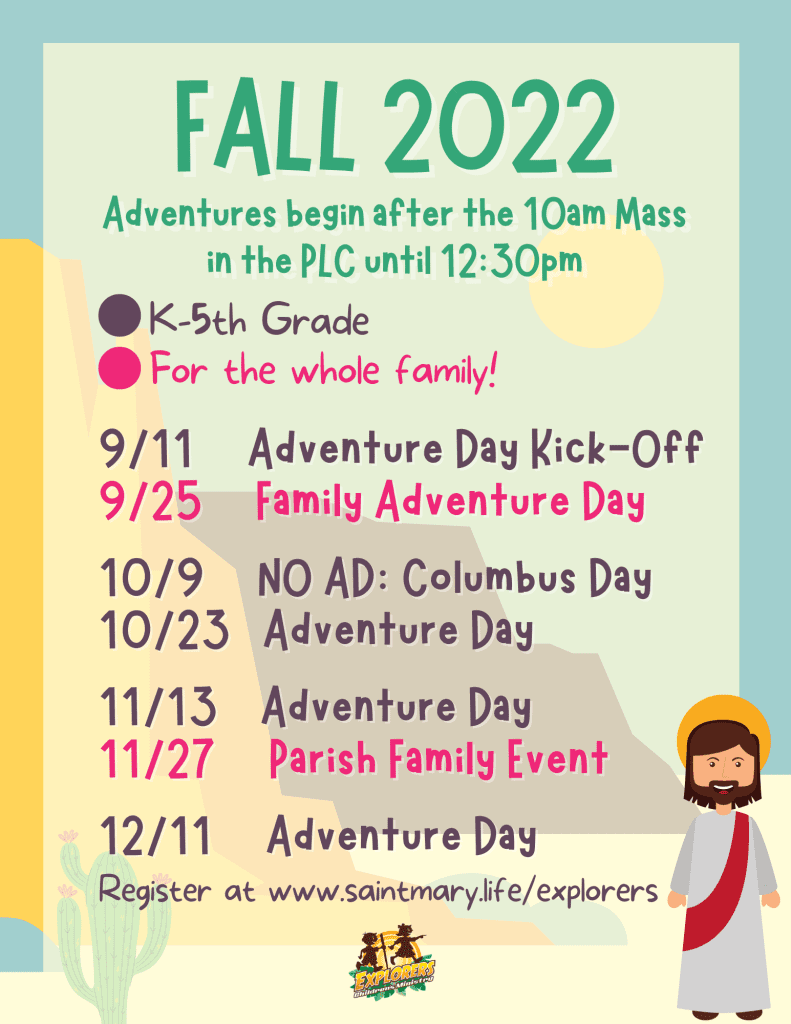 Announcements
Hello Parents of Registered Adventure Days Students!

Our next Adventure is for the WHOLE family. At least one parent must attend our Sept 25th Adventure. You will rotate to different stations with your child and complete this Adventure together. We look forward to helping you grow your Domestic Church! 
SIGN UP HERE FOR SEPT 25th FAMILY ADVENTURE
Contact Mrs. Rice below.
Vacation Bible School
Thank you to everyone who attended and volunteered at Monumental VBS! Stay tuned for VBS 2023 information–coming soon.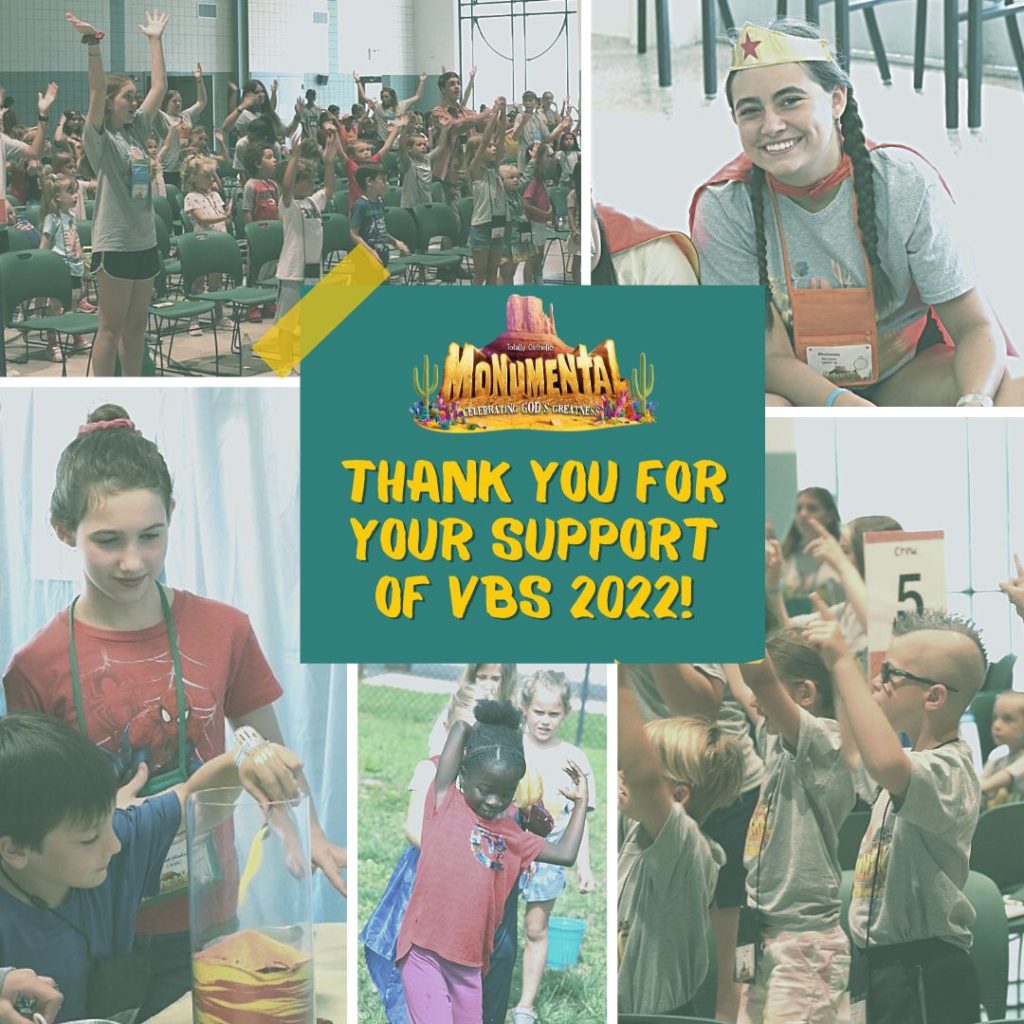 Children's Liturgy of the Word
Children's Liturgy of the Word is postponed until further notice.
Childcare
Available for 6mo—4yr olds in the Fr. Sherman Room during the 8am and 10am Sunday Masses. Contact Julie Anne Walker below if interested in volunteering.

Sons of Treasure
Religious education and sacramental preparation for children with disabilities. For more information contact Jenna Beaty below.
The Level I Atrium
Catechesis of the Good Shepherd, also known as "The Atrium," is a Montessori-based program that gives the child a space to grow and nurture their relationship with God.
Coming soon for 3- 5 year old children. WE NEED VOLUNTEERS! Email explorers@saintmary.life if interested.
For more information, please read through the CGSUSA.org website.