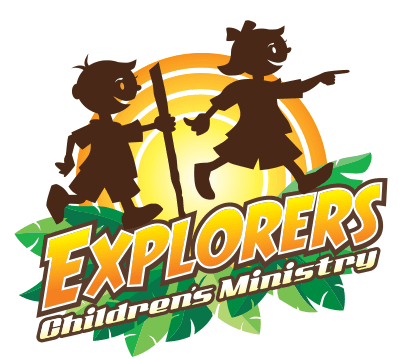 Bringing our littlest disciples to Christ!
---
Adventure Days (K-5th)
Adventure Days is our mini-VBS-style Catholic program for Kindergarten – 5th graders. We meet in the PLC after the 10am Mass twice a month. See flyer below for our schedule and be sure to register while you are here! Registration is open all year.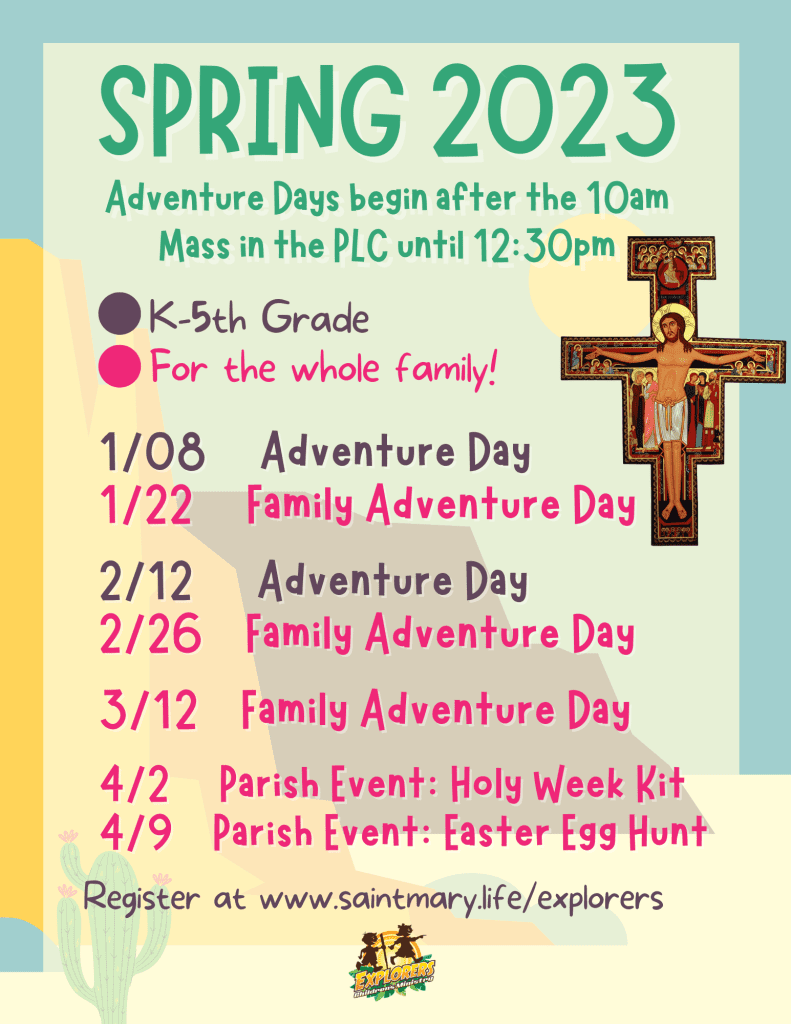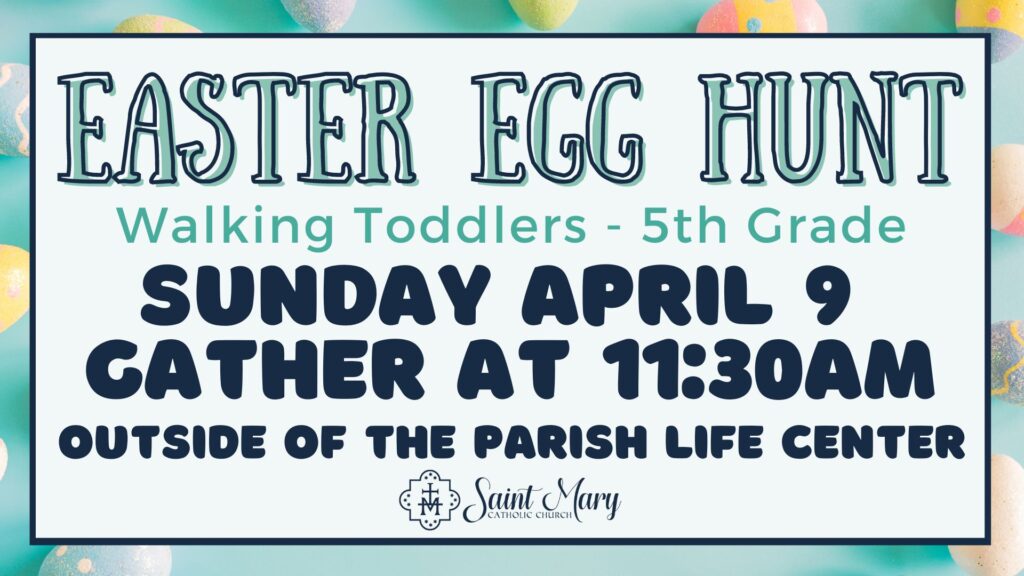 Please consider donating a dozen plastic FILLED eggs.
They need to be filled with individually wrapped candies (no unwrapped ones please!)
If you include chocolate, please mark/let us know when you drop them off so they don't melt!
We appreciate your help!!! Drop off hours are Monday – Thursday, 8:30am-3:00pm in parish office or on Sunday mornings during the Masses at info desk by front doors of church.
Contact Mrs. Rice below.
Children's Liturgy of the Word (K-5th)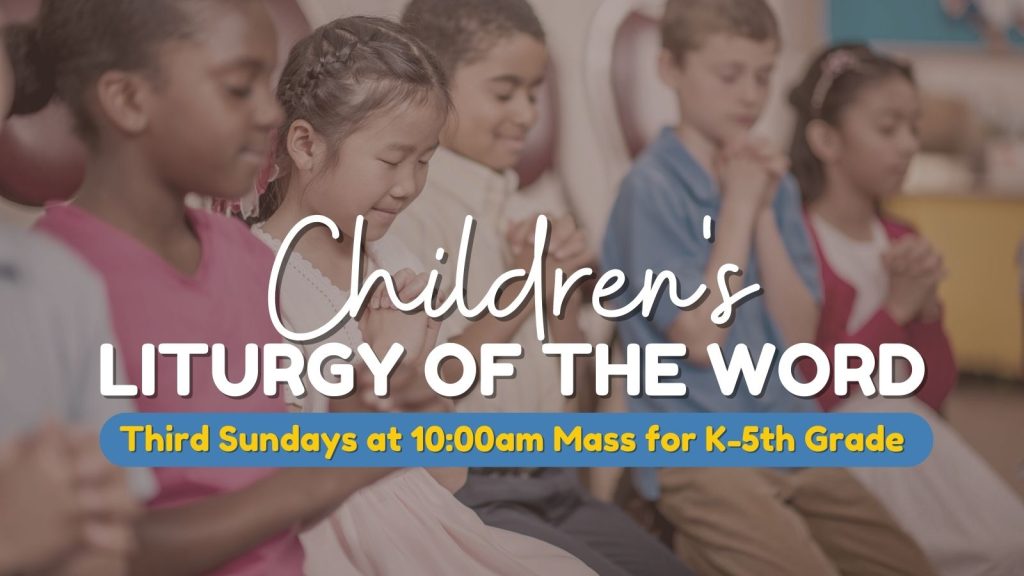 Children's Liturgy of the Word is every Third Sunday of the month at the 10:00am Mass. Children in K-5th grade are invited to hear the Sunday Mass readings using the Children's Lectionary and to pray together. We process out after the Collect and return during the Offertory.
Childcare (6mo – 4yrs old)
Available for 6mo—4yr olds in the Fr. Sherman Room during the 8am and 10am Sunday Masses. Special events we will also be offering childcare! Sign up HERE to join the email list.
Contact Sara Keyser below if interested in volunteering or you have any questions.
Vacation Bible School (K-5th)
Totally Catholic VBS Stellar is June 5-9, 2023 from 9:00am-12:00pm in the Parish Life Center. Registration is now OPEN. Go to www.saintmary.life/vbs for details!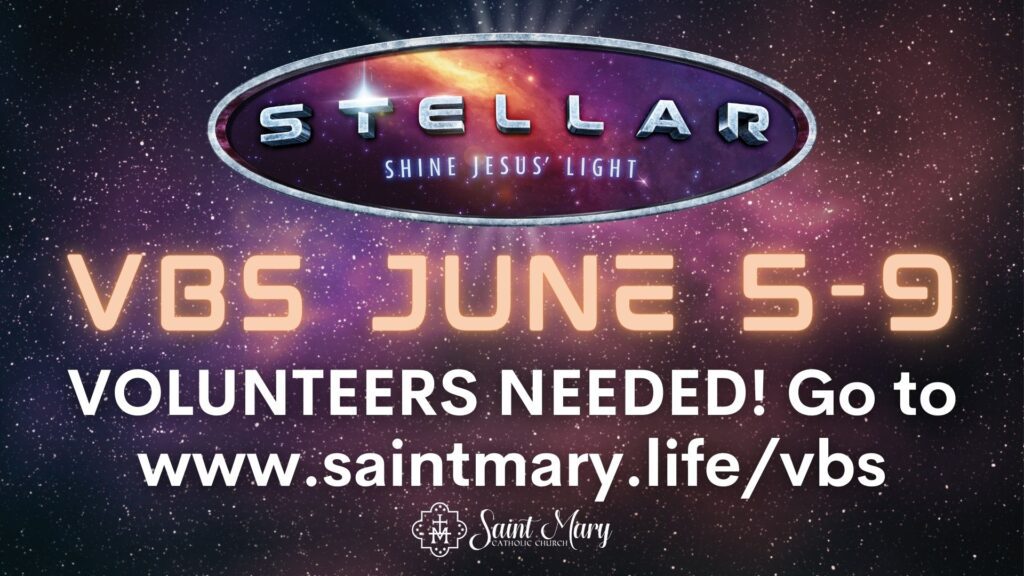 Sons of Treasure
Religious education and sacramental preparation for children with special needs/learning disabilities. For more information contact Jenna Beaty below.
The Level I Atrium (coming soon)
Catechesis of the Good Shepherd, also known as "The Atrium," is a Montessori-based program that gives the child a space to grow and nurture their relationship with God.
Coming soon for 3- 5 year old children. WE NEED VOLUNTEERS! Email explorers@saintmary.life if interested.
For more information, please read through the CGSUSA.org website.