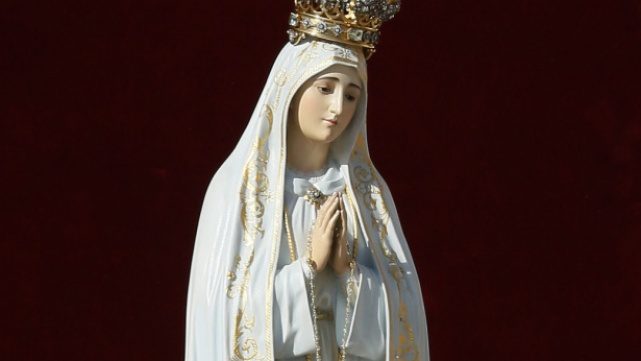 Importance to our Church:
The Legion of Mary is a worldwide organization of men and women that has the kind of thrust which makes Christianity an out-going, alive, Christ-centered part of life today. It is a lay vocation which forms apostles who are in the world and who serve the person of Christ in all, even the least of His brethren (the poor, the sick, the aged, the lonely, etc.) by prayer and active works.
Ministry Participation:
Membership requirements are attendance at weekly meetings and daily recitation of the Catena (the Legion prayer). There are two groups at Saint Mary that you can join:

Benefit for the Volunteer:
Membership helps to grow spiritually by awareness of Christ, dedication to Christ, and service for Christ through Mary.
Our Lady of Fatima Praesidium:
Thursday mornings at 11:00 a.m. in Room 5 in the PLC
For more information call the parish office, 850-243-3742