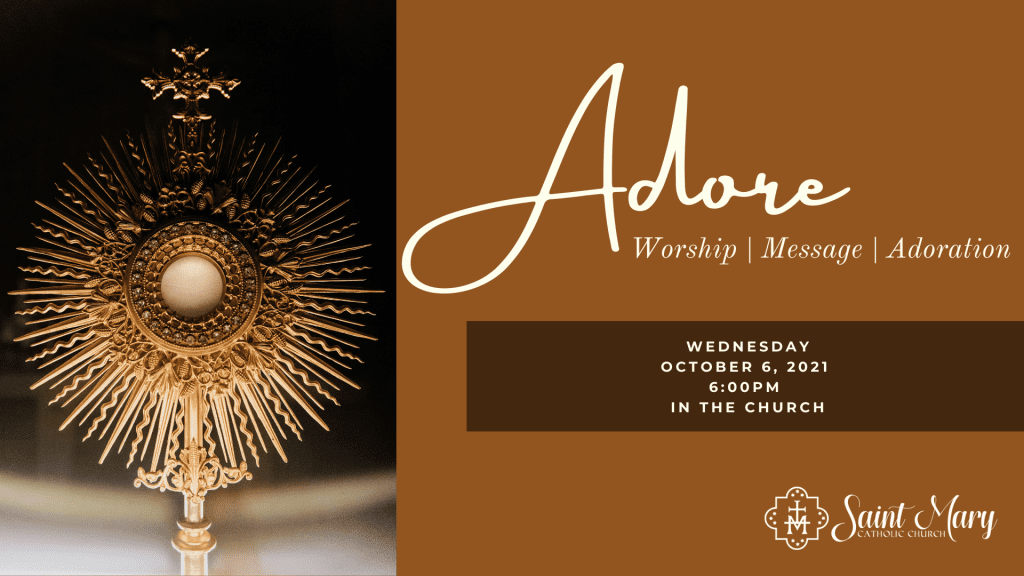 ---
In respect for social distancing protocols, Friday adoration will be in the main sanctuary. 
Sign up is required to attend click below to sign up:
If you don't have access to the on-line sign-up service, please contact Jim Beaty with your name, phone number, e-mail address and the time you'd prefer to attend Adoration. You may also call the parish office for assistance, (850)243-3742
Eucharistic Adoration is the acknowledgment of God as God, Creator, and Savior, the Lord and Master of everything that exists. Through worship and prayer, the Church and individual persons give to God the adoration which is the first act of the virtue of religion. The first commandment of the law obliges us to adore God.
As in anything in our lives, when we seek out answers and meanings in our life we must start at the beginning. Eucharistic Adoration is the beginning. If we want something from God we must start at the beginning by turning from ourselves and embracing God. By doing this we turn from sin and submit our selves before God.