Middle School Youth Ministry
All 6th-8th Grade students are welcome to join us after the 5:00pm Mass until 7:30pm in the PLC. Bring a friend!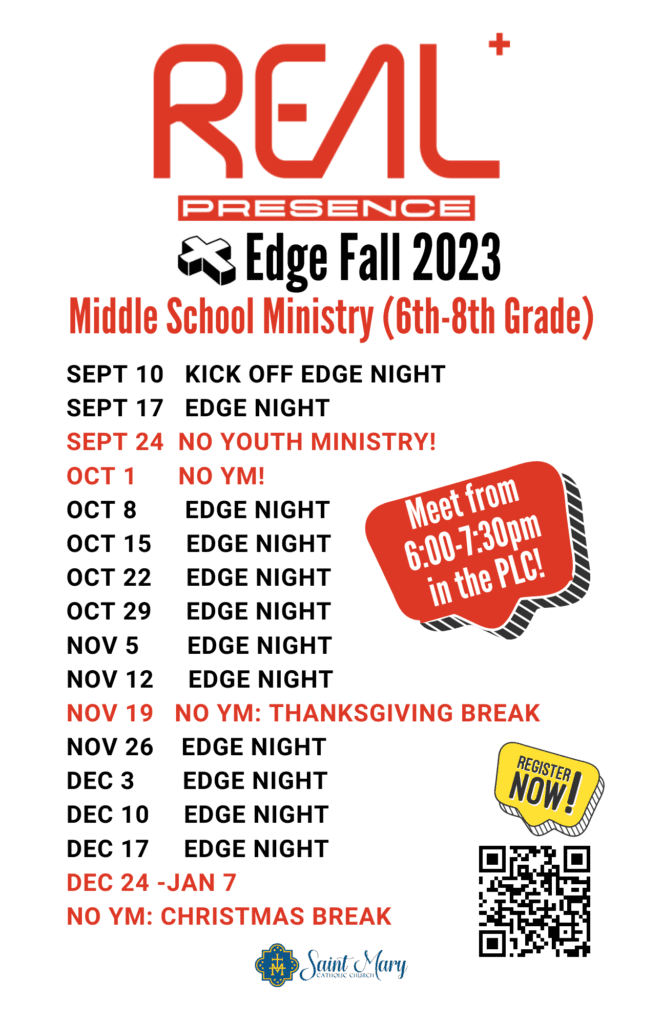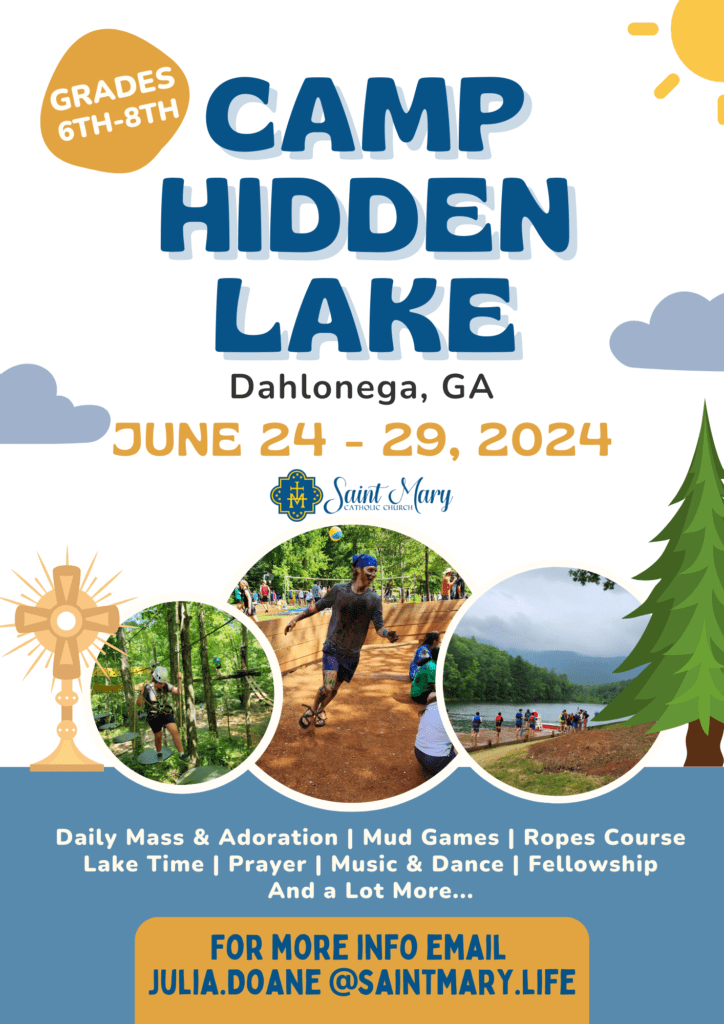 What is Edge?
Edge is a ministry for 6th – 8th grade students seeking to grow closer to Christ and His Church, while building long-lasting friendships.
When do we meet?
We meet on Sunday nights from 6pm-7:30pm.
Where do we meet?
The Parish Life Center, which is the large two-story building on the far left side of the main parking lot.
How can parents help?
We would love to have more volunteers for Edge Nights (Core Team) or for you to sign up to bring food or drinks. Contact Julia Doane for more information by emailing her below.
---
Announcements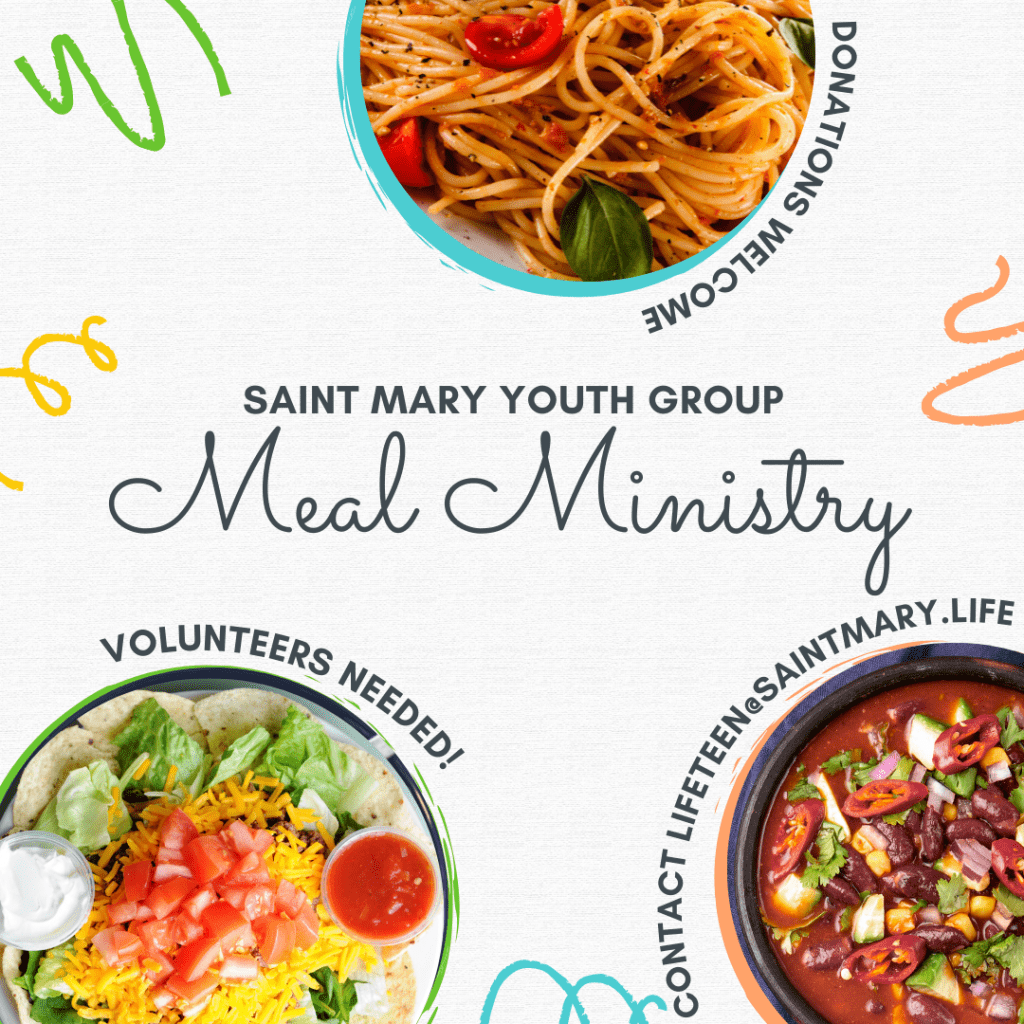 Can't commit to volunteering for Edge Nights? Please consider providing PART of a meal (homecooked, catered, or store bought) to feed about 50 people on Sundays starting in September. Drop off meals at 5:30pm in the PLC. Sign up link coming soon!