High School Youth Ministry
All 9th – 12th Grade students are welcome to join us after the 5:00pm Mass until 7:30pm in the Youth Room at the PLC. Bring a friend!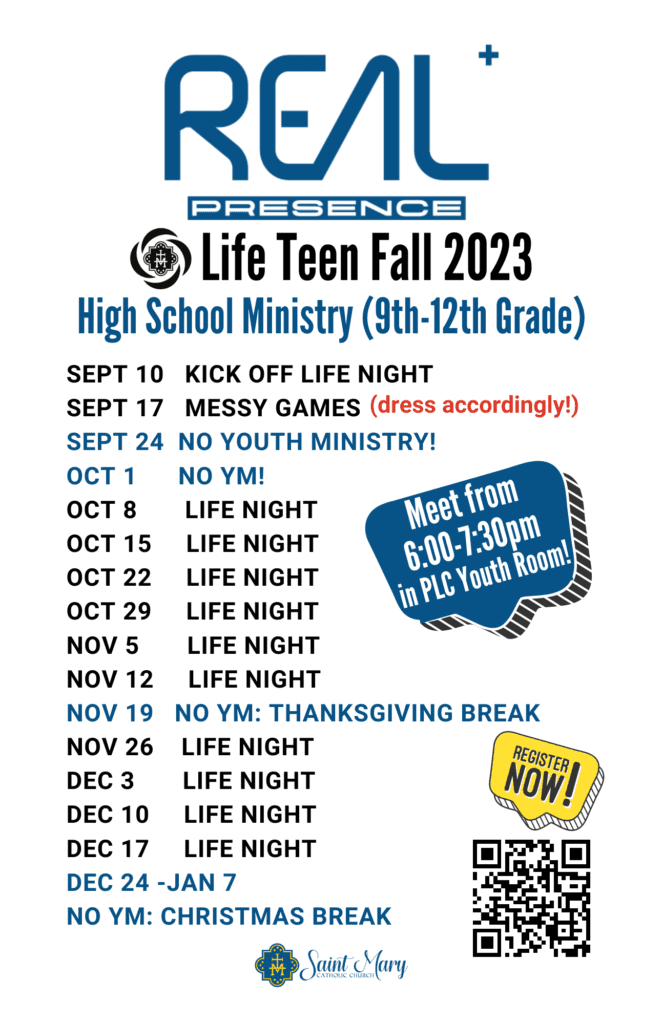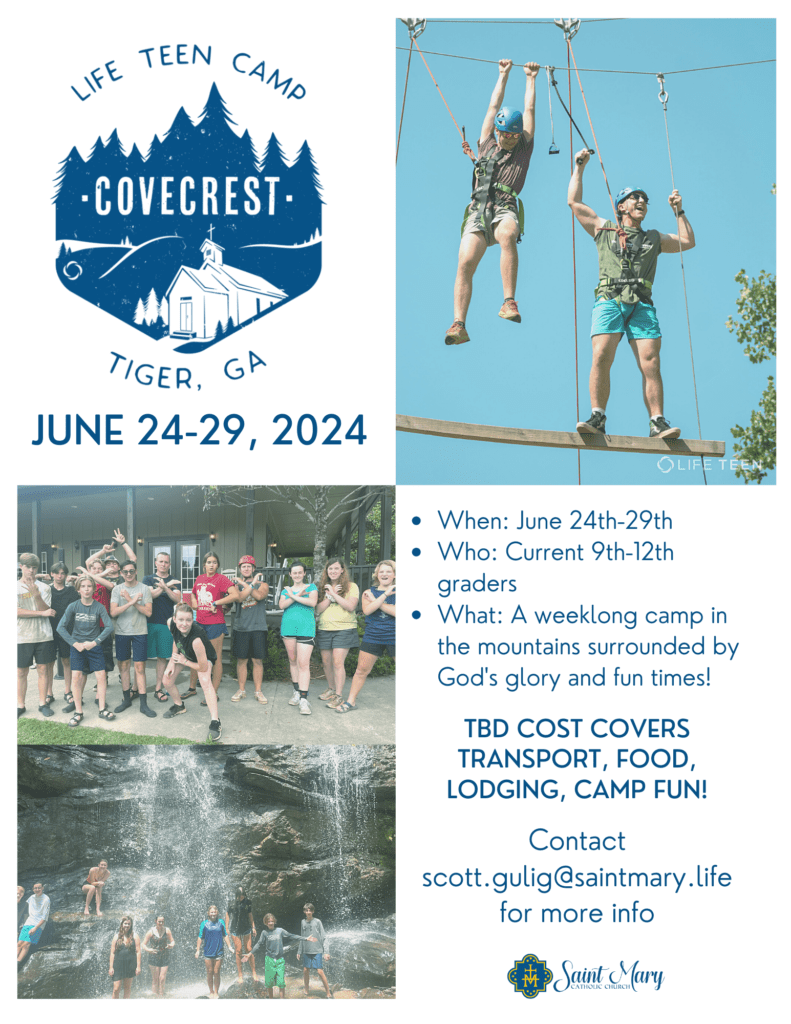 What is Life Teen?
Life Teen is a ministry for 9th – 12th grade students seeking to grow closer to Christ and His Church, while building long-lasting friendships.
When do we meet?
We meet on Sunday nights from 6pm-7:30pm.
Where do we meet?
The Parish Life Center, which is the large two-story building on the far left side of the main parking lot.
How can parents help?
We would love help with Meal Ministry–parents bring a meal for Life Nights. See below!
Contact Scott Gulig with any questions, we look forward to getting to know you!
---
Can't commit to volunteering for Life Nights? Please consider providing PART of a meal (homecooked, catered, or store bought) to feed about 20 people on Sundays starting in September. Sign up link coming soon!