Made For Union with Christ
Jesus wants to be intimately united with you! He desires this so much that he gives us himself — Body, Blood, Soul and Divinity in the tiny white host at Mass called the Eucharist.
The U.S. Bishops have called for a revival to go back to the basics of our faith and focus on Jesus being truly present in the Eucharist.
As a part of this call, The National Eucharistic Revival is a movement to help us renew our worship of Jesus Christ in the Eucharist. You can go to their website to learn more at eucharisticrevival.org.
What does this mean for Saint Mary Catholic Church?
Below is what we have planned for the month of September & October for Eucharistic Revival at Saint Mary! Stay tuned for more updates each month.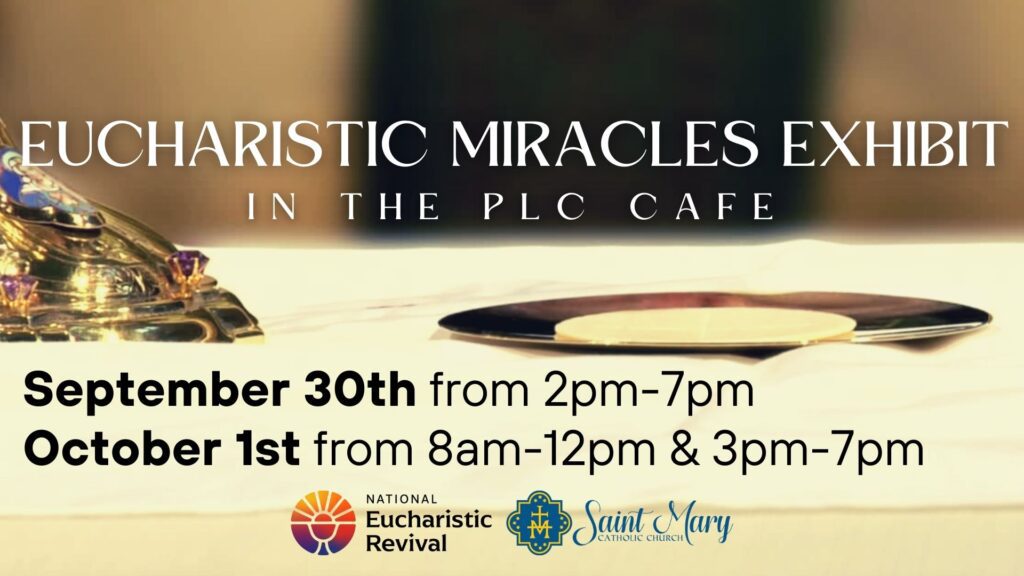 IT'S HERE! Join us for Eucharistic Miracles Exhibit in the PLC Cafe at these times:
Saturday, September 30th from 2:00pm-7:00pm
Sunday, October 1st from 8:00am-12:00pm and from 3:00pm-7:00pm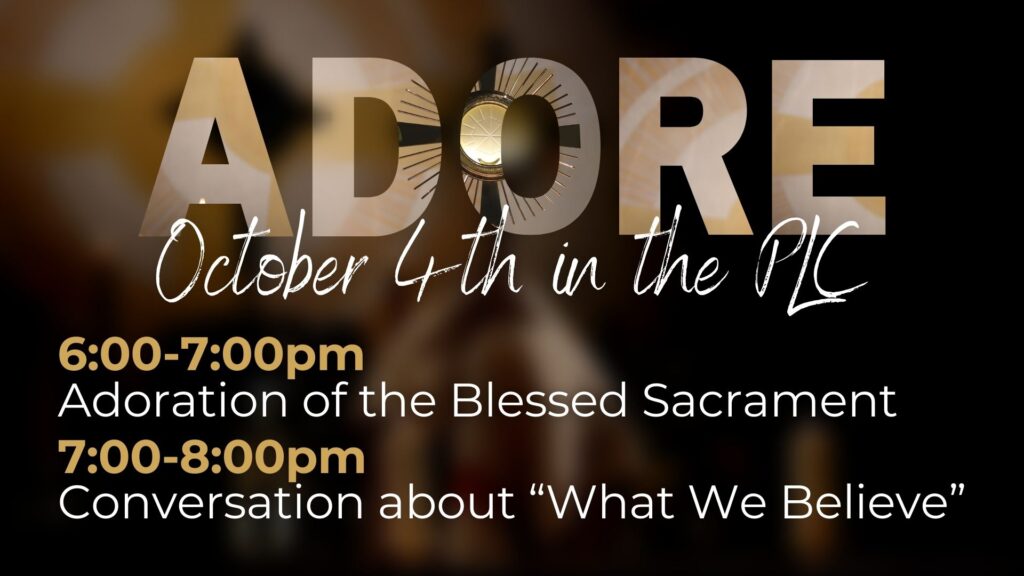 On Wednesday, October 4th join us from 6:00pm-7:00pm for exposition & adoration of the Blessed Sacrament in the church and then from 7:00pm-8:00pm in the PLC Cafe for a time of conversation & presentation by clergy about the Eucharist & what we believe as Catholics. Bring a friend!
You can learn more about the gift of the Eucharist, the source and summit of our faith at eucharisticrevival.org