Totally Catholic Monumental Summer!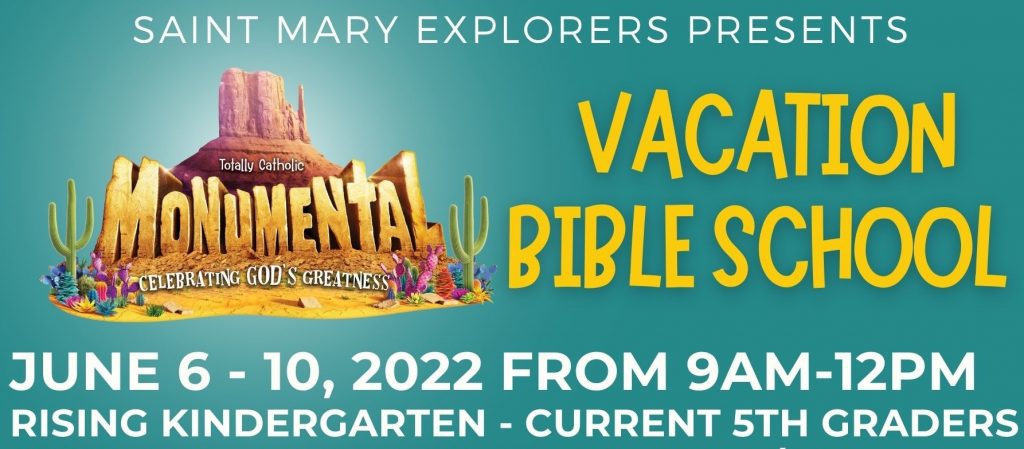 Join us June 6th – 10th from 9:00am-12:00pm in the Parish Life Center at Saint Mary Catholic Church for a fun and engaging Totally Catholic VBS Monumental! VBS is open to rising Kindergarten through current 5th graders.
Volunteers of all ages 6th grade through adults welcome to help. Come one day or all week! Service hours will be given. Email vbs@saintmary.life with any questions!