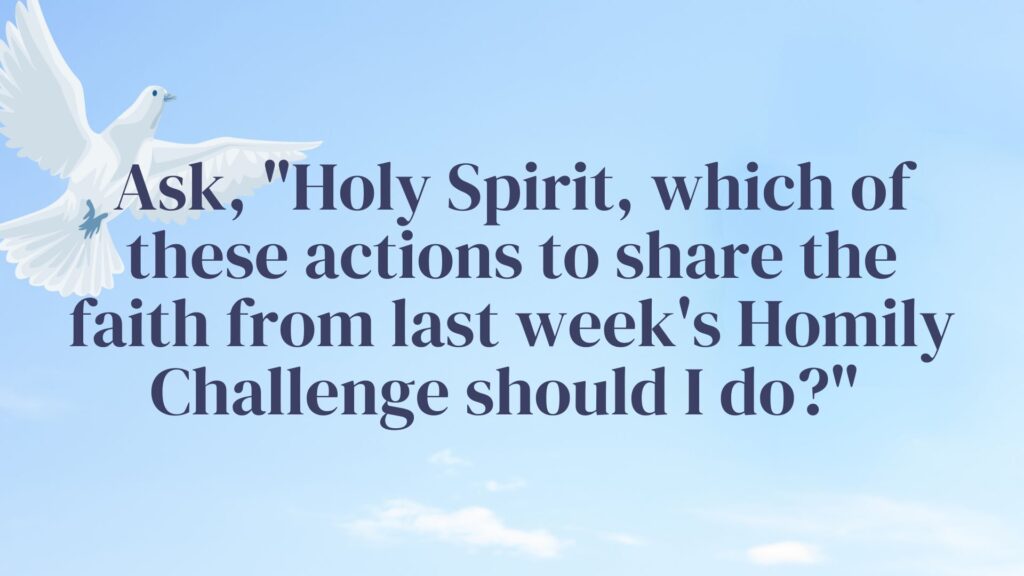 For our "Go" Message Series, we asked you:
"What is your advice to others in our church on how to share our faith?"
Thank you all for your input! We had over 110 submissions, so we highlighted seven of the most common responses below.
Now, it's time to ask, "Holy Spirit, which of these actions to share the faith should I do?"
Ask a friend if you can pray together.
Ask someone their faith story, and share with them about your own faith journey.
Invite someone to come to Mass with you.
Join or start your own small group to share the faith—a few groups are meeting this summer, one is even doing Total Consecration to Jesus through Mary!
Share our church music playlist with someone—find us on Spotify at SaintMaryLife.
Share our homily with someone—www.saintmary.life/homilies has both audio and text.
Wear Christian t-shirts, use Catholic coffee mugs, or wear Crucifix/Saint medals to spark conversations with people.