---
Welcome Explorers! We are so excited you are here!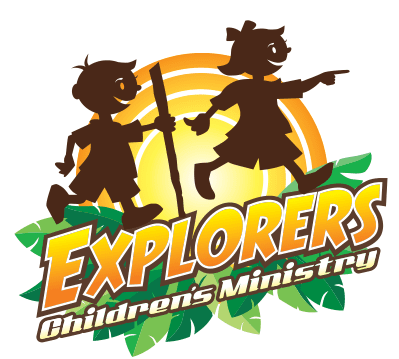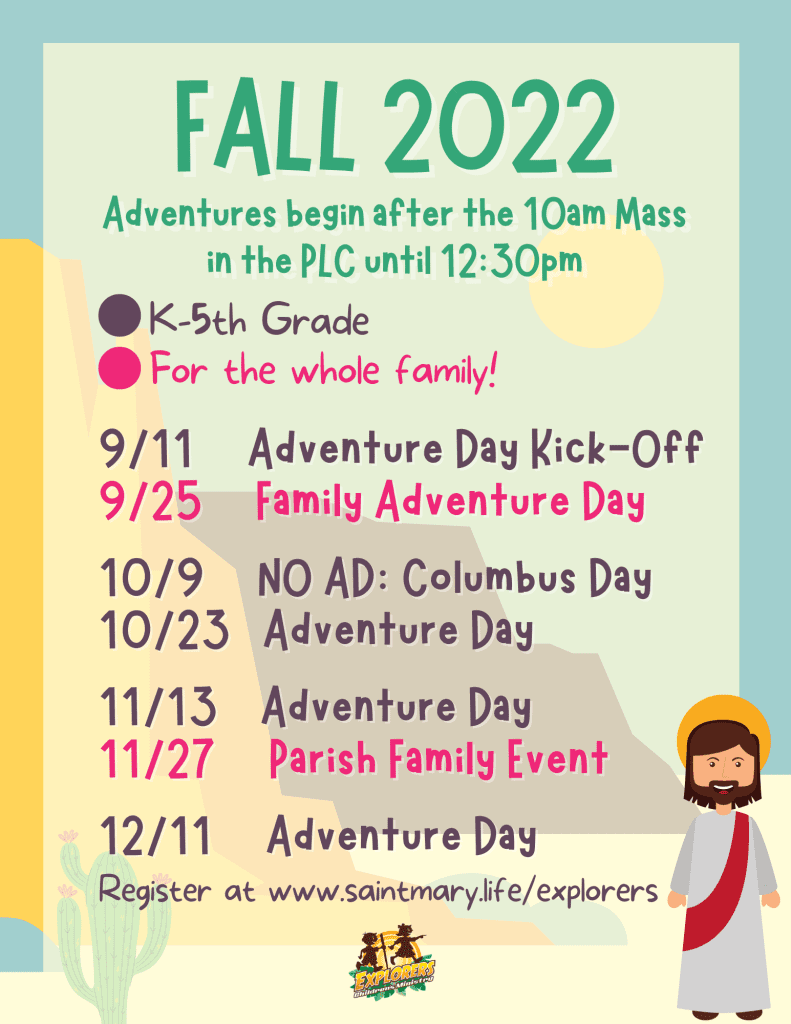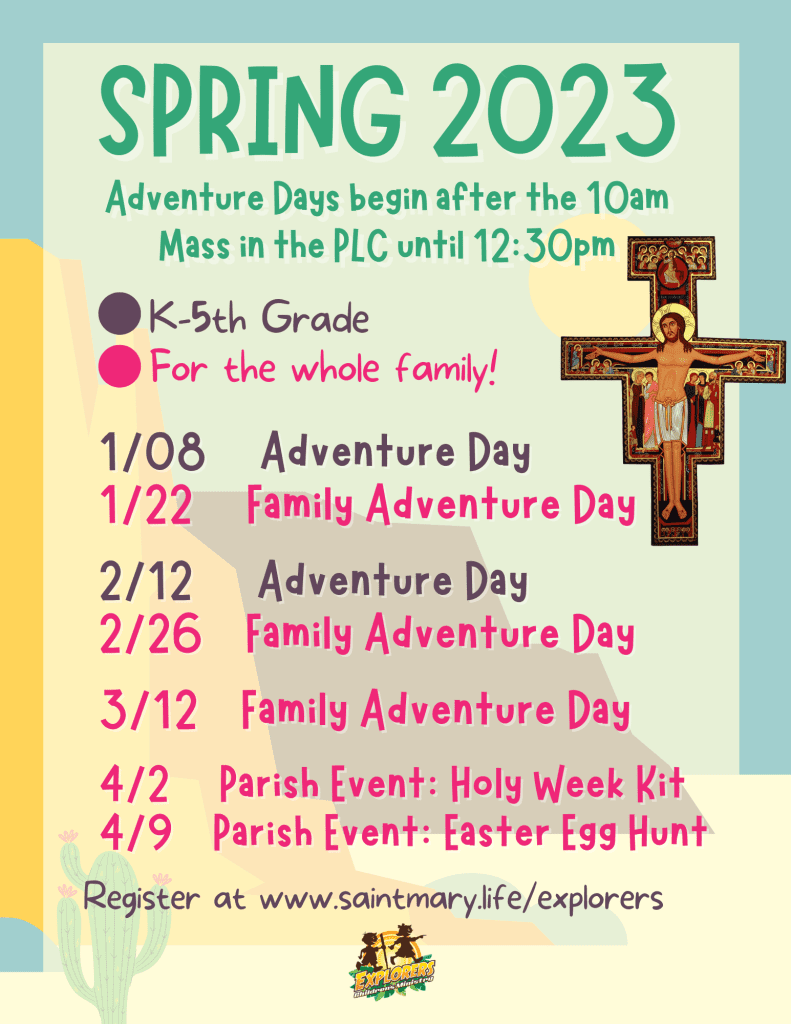 What are Adventure Days?
Adventure Days is our mini-VBS-style Catholic ministry for Kindergarten – 5th graders! Registered Explorers may attend both Kid Adventures and Family Adventures.
When do we meet?
We meet on the second and fourth Sunday of the month AFTER the 10:00am Mass until 12:30pm.
Where do we meet?
The Parish Life Center, which is the large two-story building on the far left side of the main parking lot.
How can we help?
We would love to have more volunteers for Adventure Days–teens and adults! We also could use snacks/drinks. Contact Brandy Rice for more information by calling 850.243.3742 or emailing explorers@saintmary.life
Stay in the Loop! Join our:
Explorers Facebook Group HERE
Flocknote Email List HERE