What time will the doors open for Christmas Eve and Christmas?
–Christmas Mass Times
Christmas Eve: Mass will be 5pm in Church, and 5:15pm in the Gym.  We will have good music both in the church and in the gym. We will also have music before both of these Masses beginning at 4:30 in the church and 5:00pm in the gym.
Midnight Mass is at midnight in the Church only.  Christmas Carols will start in church at 11:30pm before Midnight Mass.
9:30am on Christmas day in the church only.
** There will be no child care provided during the Christmas Masses
December 19 is the last Sunday for childcare for two weeks. Childcare will Resume Sunday January 9.

The Mass schedule for Christmas this year will be as follows: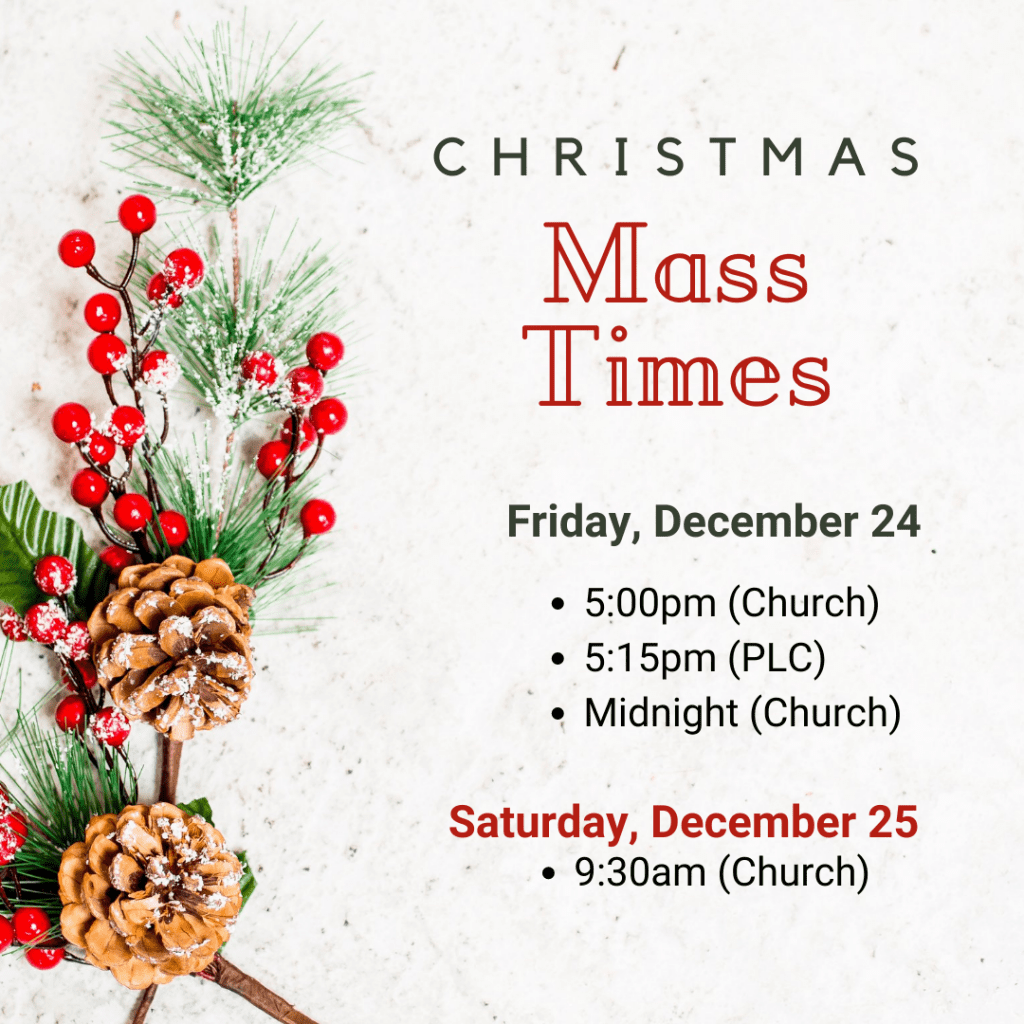 Friday, December 24th, 5:00pm Mass in church, 5:15pm Mass in PLC gym.
Friday, December 24th, Christmas Midnight Mass in church.
Saturday, December 25th, Christmas 9:30am Mass in the church.